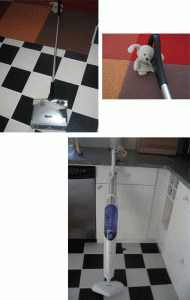 Okay. This is my first real post. What I'd like to talk about first is
house cleaning. The most important thing is keeping my black and white
tiled floor clean.
Certain weasels and other rodents track in leaves
and DIRT. Here is a photo of me with my SHARK! and another of me with
mySteamboy.